The easy answer is DON'T answer the salary question right away.
Because this is NOT a question that should ever be answered as a one-answer-fits-all.
The answer will be as different for every job seeker as they are from each other.
Don't let anyone force your hand or pressure you for an answer until you've done your research.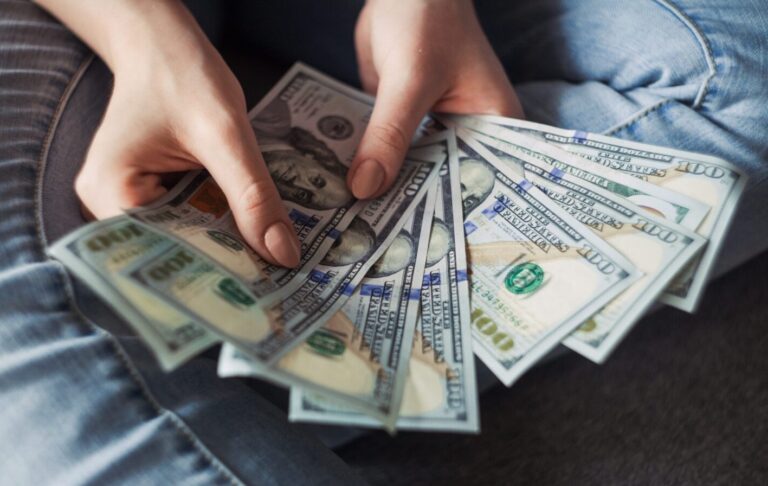 Why shouldn't I answer the salary question right away?
Because it's a 'knockout' question. And your answer will depend on who is asking the question, in the first place?
A recruiter on a first outreach?
A hiring manager at the offer stage?
Somewhere in between?
How much do you know about the position? Many things influence salary expectations – and they all must be considered in your answer.
Is there a commute?
Is insurance among the provided benefits?
What's the level of responsibility in the role?
What level of work experience do you bring to the role?
What's the standard for the industry and geographic area?
What is the employer's budget for the role?
Additionally, how you answer the salary question depends on how confident you, the jobseeker, are in answering it at all (expecting to answer follow-up questions).
Are you able to clearly communicate the value you bring?
Are you confident in your abilities?
Are you flustered by challenging questions?
What to do?
Research the company, the role, the industry.
This is much easier now than ever before. For example, below is just a short list of ways to research companies, compensation and more to prepare for this very question:
Based on the research you've done, you will be in a position to provide a fair and flexible compensation range for the position that incorporates what you've learned.
After all, we are what we allow.
If we allow ourselves to be put in a compromised position, we allow ourselves to be compromised. Period.
———————–
👋I'm Gretchen
👉I am a career and personal development strategist on a mission to teach you to find what you love without losing yourself in the process.
​
🎯I create sane strategies that produce serious results.
📰 If you thought this post was interesting, you definitely need to sign up for my newsletter – where I give my subscribers exclusive insights, actionable advice and tips to take advantage of select opportunities.
=======================
Here are the ways to work with me at Career Insights:
=======================
🔥Sign up for 1:1 Private Career Consulting (6 Week): careercompass.careerinsightsconsulting.com/sixweeks
🔥Check out my Signature IA Coaching Program (12 Week): https://buildthelifeyouwant.careerinsightsconsulting.com/IAP
🔥For Public Speaking, Group Coaching, Team Development and all other queries: https://go.oncehub.com/GretchenSkalka
=======================
Connect with me on Social Media:
=======================
LinkedIn: https://www.linkedin.com/in/gretchenskalka/
YouTube: https://www.youtube.com/channel/UCGqauUcZo_q0Pz9JbMDC4QQ
Facebook: https://www.facebook.com/careerinsights.careercoach
Pinterest: https://www.pinterest.com/skalka/