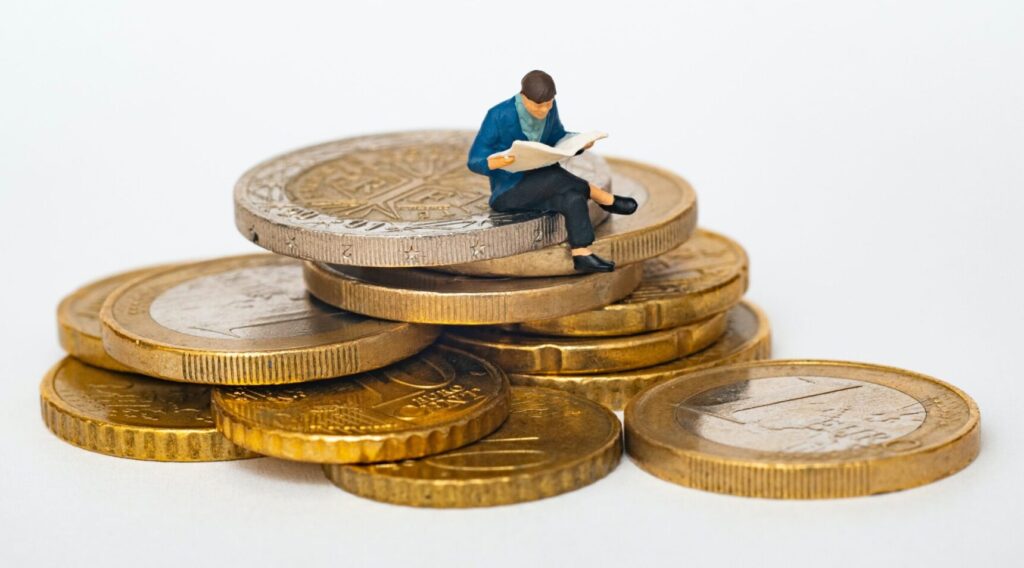 You've been searching and searching and finally found an advertised job opening that you think is perfect … except nothing about it answers the question: What does it pay?
Some published opportunities will have nothing related to salary, while others may say something like
Salary: Commensurate with experience
Salary: Negotiable
Salary: Unavailable
Salary: To be discussed at interview phase
WTAF – right?!
It's frustrating for sure, but there are a few reasons employers don't post salary information. These can include:
Competition
Companies don't want their external competitors to have too much information about their benefits and compensation packages because that, obviously, could weaken their negotiation positions.

Companies also don't want salary information widely known because it can create internal competition and other issues.
Fit
Employers want to find people who are a great fit for the jobs they have open, and they'll want to get you excited about the role – not just the money.
Conversely, they want you to be excited about the job and not rule them out because of the money.
Other
Yup, the catchall 'other' bucket of unknowns every job seeker hates to see standing in their way of answering the 'what does it pay' question.
These can include:
not having final control over the budget funding the position (which can change)
not wanting to get trapped at the top of the salary range for the position
not wanting to overplay their hand and scare away candidates who might otherwise forego the opportunity
The fact that employers have reasons they may not publish what their job pays is real and likely not going to change any time soon.
So what can you do about it?
Do a little sleuthing to find out current ranges for positions by company or industry at places like Glassdoor or Payscale – then you can tuck that info in your back pocket and have it ready when the topic of compensation is introduced.
Level-set your personal expectations and needs. What does the role offer that you can quantify now (training, PTO, 401k, growth potential, etc.)? Balance that against what you need financially and personally from a job. This information will be invaluable to you when the topic of compensation is introduced.
Be prepared to negotiate when the topic of compensation is introduced. Every role has a salary range, so be prepared to demonstrate the value you bring to the position based on what you know from your research are the most important things for the company from having you in the role. Don't ask for a number. Sell your unique abilities.
Going for a set number can be end up costing YOU in the long run.
How much of that number will be eaten up in gas and vehicle maintenance if you have a long commute?
How much of that number will be eaten up if there isn't a decent healthcare or benefits package?
How much of that number will be eaten up if you have to pay for your own training?
You'll be much happier with the outcome if you prepare yourself for the question – and the answer – before you ever ask 'what does it pay'?
———————–
👋I'm Gretchen
👉I am a career and personal development strategist on a mission to teach you to find what you love without losing yourself in the process.
​
🎯I create sane strategies that produce serious results.
📰 If you thought this post was interesting, you definitely need to sign up for my newsletter – where I give my subscribers exclusive insights, actionable advice and tips to take advantage of select opportunities.
=======================
Here are the ways to work with me at Career Insights:
=======================
🔥Sign up for 1:1 Private Career Consulting (6 Week): careercompass.careerinsightsconsulting.com/sixweeks
🔥Check out my Signature IA Coaching Program (12 Week): https://buildthelifeyouwant.careerinsightsconsulting.com/IAP
🔥For Public Speaking, Group Coaching, Team Development and all other queries: https://go.oncehub.com/GretchenSkalka
=======================
Connect with me on Social Media:
=======================
LinkedIn: https://www.linkedin.com/in/gretchenskalka/
YouTube: https://www.youtube.com/channel/UCGqauUcZo_q0Pz9JbMDC4QQ
Facebook: https://www.facebook.com/careerinsights.careercoach
Pinterest: https://www.pinterest.com/skalka/