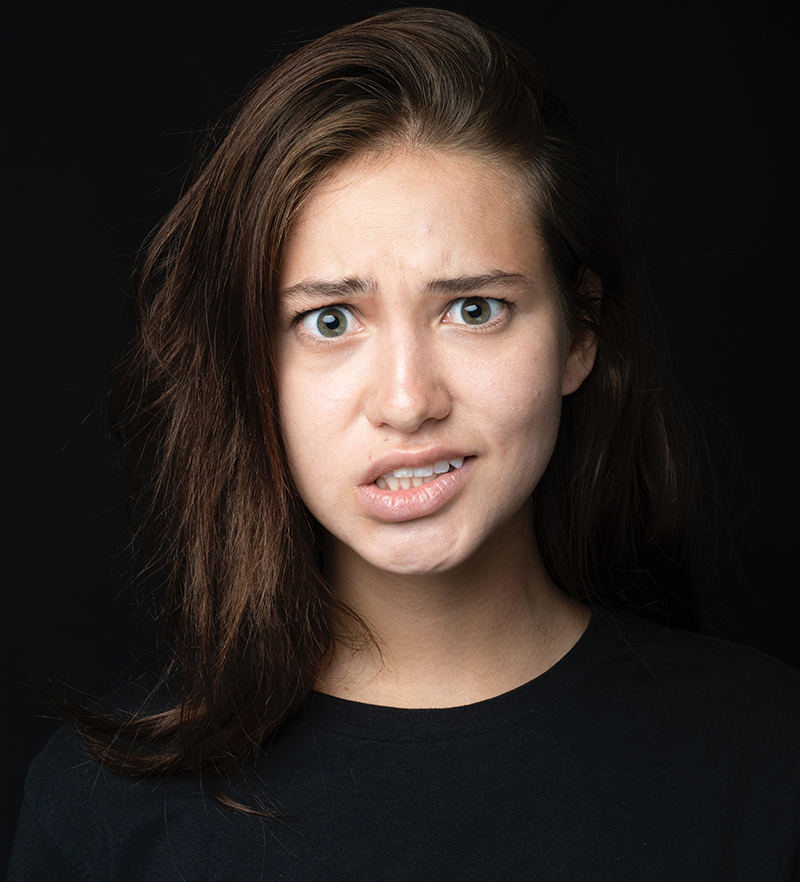 What do you do?
If you've had abbreviated tenure at in your last several roles, you may be asked 👇this tricky job interview question in an interview:
𝐂𝐚𝐧 𝐲𝐨𝐮 𝐰𝐚𝐥𝐤 𝐦𝐞 𝐭𝐡𝐫𝐨𝐮𝐠𝐡 𝐲𝐨𝐮𝐫 𝐥𝐚𝐬𝐭 𝐩𝐨𝐬𝐢𝐭𝐢𝐨𝐧𝐬?
Smile. 😀
It's your lucky day! 🍀
Because this tricky job interview question is a golden opportunity! 🌟
𝚃𝚑𝚎 𝚏𝚒𝚛𝚜𝚝 𝚝𝚑𝚒𝚗𝚐 𝚝𝚘 𝚞𝚗𝚍𝚎𝚛𝚜𝚝𝚊𝚗𝚍 𝚒𝚜 𝚒𝚗𝚝𝚎𝚗𝚝.
It's a good question to be asked.
👍It really is.
The purpose is to get a better idea of your working skills and how you might apply those to 𝘵𝘩𝘦𝘪𝘳 position.
The interviewer likely isn't insinuating anything with this question because, frankly, most employers don't actually care why you left other jobs.
Because they're not interviewing you for a job you 𝘶𝘴𝘦𝘥 to have.
𝗧𝗵𝗲𝘆'𝗿𝗲 𝗶𝗻𝘁𝗲𝗿𝘃𝗶𝗲𝘄𝗶𝗻𝗴 𝘆𝗼𝘂 𝗳𝗼𝗿 the job you want. 𝗧𝗵𝗲𝗶𝗿 𝗷𝗼𝗯.
𝙰𝚗𝚍 𝚝𝚑𝚎 𝚠𝚊𝚢 𝚝𝚘 𝚑𝚊𝚗𝚍𝚕𝚎 𝚒𝚝 – 𝚒𝚜 𝚠𝚒𝚝𝚑 𝚏𝚘𝚌𝚞𝚜
Anytime you get asked to 'walk me through' your last jobs, focus on ONE thing and ONE thing only – what you did/produced/learned/valued most at X job 𝘢𝘴 𝘪𝘵 𝘳𝘦𝘭𝘢𝘵𝘦𝘴 𝘵𝘰 Y position you're interviewing for.
👉Again – they're interviewing you for their role, not for one you left.
Anything they ask is designed to get information relevant to 𝘵𝘩𝘦𝘪𝘳 role and how you will bring value to it.
And, don't worry about being tagged a job hopper.🐸
There was a time when that was a bad thing.
I call them 'the before times' or, simply, 'the olden days'.
Average employment tenure now hovers somewhere between 2-4 years, depending on age, industry and other factors.
And, honestly, most employers don't care about that.
The ones that do clearly value some sort of undeserved and unreciprocated loyalty more than the tangible value the employee brings to the role.
So don't sweat this tricky job interview question.
It's just a fact-gathering tool.
Focus on what you did/produced/learned/valued most and that provided a pathway to give value back to the organization – and talk about how you can leverage 𝘵𝘩𝘰𝘴𝘦 𝘦𝘹𝘱𝘦𝘳𝘪𝘦𝘯𝘤𝘦𝘴 for the benefit of your new (🤞fingers crossed for you) employer.
———————–
👋I'm Gretchen
👉I am a career and personal development strategist on a mission to teach you to find what you love without losing yourself in the process.
​
🎯I create sane strategies that produce serious results.
📰 If you thought this post was interesting, you definitely need to sign up for my newsletter – where I give my subscribers exclusive insights, actionable advice and tips to take advantage of select opportunities.
=======================
Here are the ways to work with me at Career Insights:
=======================
🔥Sign up for 1:1 Private Career Consulting (6 Week): careercompass.careerinsightsconsulting.com/sixweeks
🔥Check out my Signature IA Coaching Program (12 Week): https://buildthelifeyouwant.careerinsightsconsulting.com/IAP
🔥For Public Speaking, Group Coaching, Team Development and all other queries: https://go.oncehub.com/GretchenSkalka
=======================
Connect with me on Social Media:
=======================
LinkedIn: https://www.linkedin.com/in/gretchenskalka/
YouTube: https://www.youtube.com/channel/UCGqauUcZo_q0Pz9JbMDC4QQ
Facebook: https://www.facebook.com/careerinsights.careercoach
Pinterest: https://www.pinterest.com/skalka/