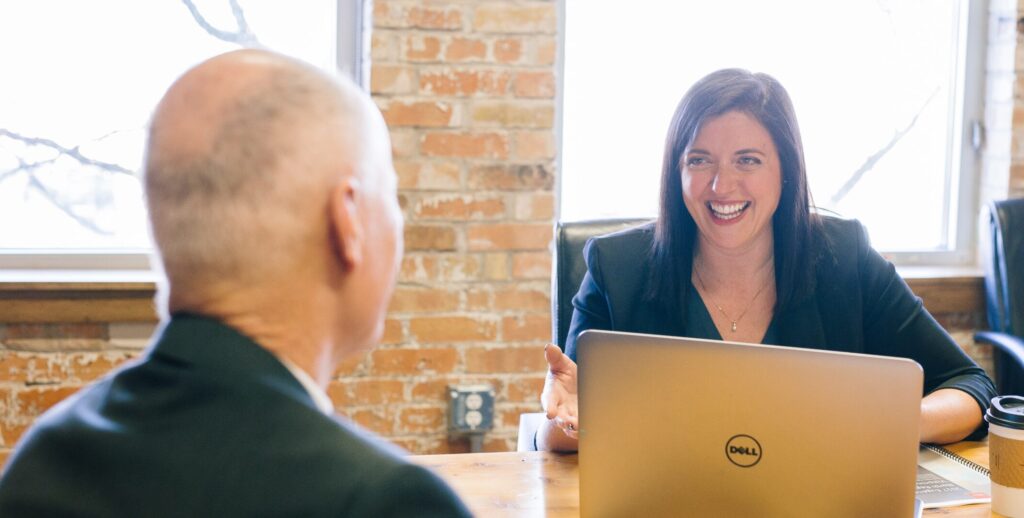 People looking for resume tips ask this question more than any other:
"How do I actually get someone to read it?!"
It's always been the first and most common question I get asked by job seekers.
And, considering the sheer volume of people looking to upgrade, change or (let's be honest) escape their current situation, I thought this was such an important topic that I would write a quick little post about how to get someone to read your resume.
I hope something here is helpful for you! 🤜🤛
I've provided resume and other career services for years, and this is my 'above all else, do these things!' list for clients looking to avoid the resume black hole many applicants find themselves stuck in.
How I make sure someone will read your resume:
I create a foundation resume – this is the everything AND the kitchen sink resume.

It is not (not ever, ever) the resume you submit to any opportunity, but it's your baseline. I think of it as a personal resume buffet, from which you can select the work experience relevant to the opportunity.

I look at the specific opportunity my client is considering and I scrape it and create a word cloud from it – this gives me an instant visual as to what's most important for the opportunity or the company.

I can then work with my client to see if and where we can customize the resume based on the emphasis we've found.
Think of the posted opportunity as a question or problem being posed:

Company X needs a widget section manager and includes duties, expectations and requirements in the listing.

What about your skills answers the question of how you can impact the role Company X is looking to fill? (Not just that you have the skill but what you have done with it).
What about your experience can solve the problem Company X faces by having a void at that position?

I determine which composition style is best for the specific opportunity – chronological (when you did it), functional/skills (what you did) or a hybrid (additional skills section up top with chronology below).
Best practice resume tips everyone should do:
First – and this is a hot-button for a lot of people – unless you're a physician, professor and/or published – try to keep the resume you submit to one page (this can also help reduce the urge to use footers or headers, which can pose challenges for the ATS).
Remember that boring is best when facing any ATS system.

You want to be sure you're using universal fonts like Arial and Helvetica. Times New Roman is universal, but I do advise to stay away from serif fonts as they can be challenging to some eyes (once past the ATS ;).
Try to avoid using tables and columns. The system is designed to read left-to-right so content within a table or spread over columns can be mashed up and distorted.
Avoid pictures, graphics, logos, etc. These are challenging (at best) for ATS systems.
Keywords are important but almost meaningless without context (how you used the skill, what you achieved through the skill, etc.)
Scanability – this is good for both the system and the recruiter or hiring manager.
These are my general go-to items for my clients, but you may have some tips of your own! I'd love to hear what you've had success with if you'd like to share.
Your resume can be a mighty powerful tool, if used correctly.
It's your personal marketing document … a record of your accomplishments.
But – just like every tool – the right one has to be used for the right job. A resume is never one-and-done – which is why your foundation resume is never the one you submit. It simply won't speak to every opportunity equally (or specifically). And, if you want to get someone to read your resume – always submit a tailored document.
But don't be intimidated. Setting up your foundation resume is not as daunting as it may sound. And, once it's ready – job-specific customization is a lot easier than you may think.
In addition to thinking of your foundation resume as a buffet, of sorts – try thinking of putting it together as a nice walk down memory lane of your professional achievements! In addition to getting someone to actually READ your resume, that's also gotta make you feel good!
———————–
👋I'm Gretchen
👉I am a career and personal development strategist on a mission to teach you to find what you love without losing yourself in the process.
​
🎯I create sane strategies that produce serious results.
📰 If you thought this post was interesting, you definitely need to sign up for my newsletter – where I give my subscribers exclusive insights, actionable advice and tips to take advantage of select opportunities.
=======================
Here are the ways to work with me at Career Insights:
=======================
🔥Sign up for 1:1 Private Career Consulting (6 Week): careercompass.careerinsightsconsulting.com/sixweeks
🔥Check out my Signature IA Coaching Program (12 Week): https://buildthelifeyouwant.careerinsightsconsulting.com/IAP
🔥For Public Speaking, Group Coaching, Team Development and all other queries: https://go.oncehub.com/GretchenSkalka
=======================
Connect with me on Social Media:
=======================
LinkedIn: https://www.linkedin.com/in/gretchenskalka/
YouTube: https://www.youtube.com/channel/UCGqauUcZo_q0Pz9JbMDC4QQ
Facebook: https://www.facebook.com/careerinsights.careercoach
Pinterest: https://www.pinterest.com/skalka/