"Did you move the furniture?"
My mom asked this question every time I 'cleaned' my room.
"Yup!" I'd lie as I bounced down the stairs, off to do something else.
This was a pretty common pattern of mine.
Rushing through the things I had to do so I could spend more time on the things I wanted to do.
Piano practice.
Folding laundry.
Loading the dishwasher.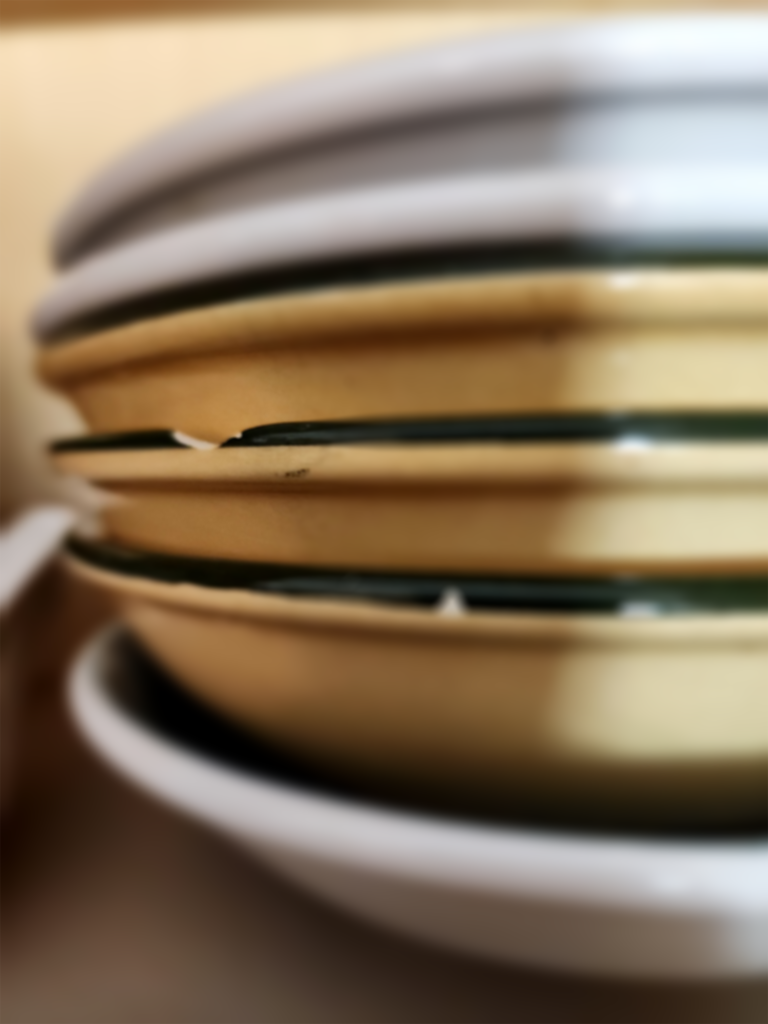 Pretty common for kids, I think.
How we learn
No one knows what they don't know – until they know it.
I took lessons for 9 years, and I am to this day an 𝘶𝘯𝘣𝘦𝘭𝘪𝘦𝘷𝘢𝘣𝘭𝘺 untalented pianist.
I know why.
It didn't take long before I was no longer 'part of the family fold' (mom gave up dreams of ever having unwrinkled clothes with me on the job).
I know why.
If it fits, it sits. My loading skills were legendary, as evidenced by every chipped dish, broken glass and melted Tupperware top I put back in my mom's cabinets.
I know why.
The lessons I didn't learn were lessons I had to learn.
In my way.
In my time.
Pretty common for everyone, I think.
No one KNOWS what they don't know – until they know it.
Learning to appreciate the time it takes to learn and develop a skill.
Learning to appreciate the impact you can have on others.
Learning to appreciate the damage you can cause if you don't appreciate 👆 these 👆 things.
I credit an adolescence spent rushing through things with teaching me to take my time and enjoy the process – in whatever I'm doing.
Because I'll get there.
But I need to get there on my own.
In my own time.
As it should be.
For everyone.
You get to decide the schedule of your life
There's a schedule and expected timetable for just about everything in life.
From how long we're expected to take to learn to walk or read or drive or graduate or get a job or get a promotion or get married or have kids or, well, you get it.
But, it's a lie. 😮
It is.
The only schedule you have for your life is the one YOU create for it.
You DO get to decide.
YUP! You do!
::: stop shaking your head :::
Most of us think this isn't true because it's a muscle we're not used to flexing.
Not used to feeling allowed to flex.
Not use to being comfortable trying to flex.
But it's there.
And you have it.
And it will make you strong.
YOU get to decide your life.
———————–
👋I'm Gretchen
👉I am a career and personal development strategist on a mission to teach you to find what you love without losing yourself in the process.
​
🎯I create sane strategies that produce serious results.
📰 If you thought this post was interesting, you definitely need to sign up for my newsletter – where I give my subscribers exclusive insights, actionable advice and tips to take advantage of select opportunities.
=======================
Here are the ways to work with me at Career Insights:
=======================
🔥Sign up for 1:1 Private Career Consulting (6 Week): careercompass.careerinsightsconsulting.com/sixweeks
🔥Check out my Signature IA Coaching Program (12 Week): https://buildthelifeyouwant.careerinsightsconsulting.com/IAP
🔥For Public Speaking, Group Coaching, Team Development and all other queries: https://go.oncehub.com/GretchenSkalka
=======================
Connect with me on Social Media:
=======================
LinkedIn: https://www.linkedin.com/in/gretchenskalka/
YouTube: https://www.youtube.com/channel/UCGqauUcZo_q0Pz9JbMDC4QQ
Facebook: https://www.facebook.com/careerinsights.careercoach
Pinterest: https://www.pinterest.com/skalka/