Can you be happy at work if you haven't figured out what you want to do? Doubtful. But how do you figure out what you want? Read on.
Do you even know what you want?
This seems like a fairly straightforward and easy-to-answer question, right?
Well, it should be, yeah.
But it isn't.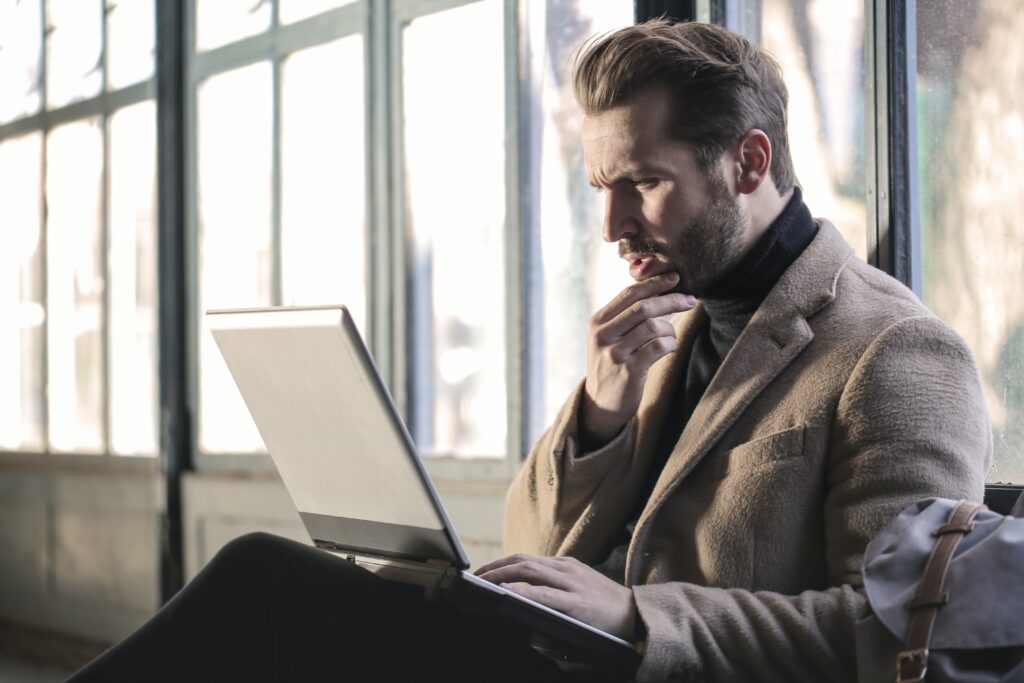 Far too many people get it wrong far too often because they've been trained to get it wrong.
To clarify, most of us learn from an early age 
to define what we want by using someone else's definition of success.
The final model may vary slightly, but the general curriculum is to go after the:
that offers the most probability (not possibility and not opportunity – but probability) of success. And success under those circumstances is typically defined by titles and dollars.
Unfortunately, success by that definition is never fulfilling because it's fueled by ego … trying to achieve someone else's standard of accomplishment.
"Most people are other people. Their thoughts are someone else's opinions, their lives a mimicry, their passions a quotation."

— Oscar Wilde
It's not a simple question
What do you want?
Where to even begin to answer that??
Every person who is given the responsibility and privilege of being a resource manager must understand the critical importance of question.
I'm always intrigued by responses that are some variation of 'I want to':
be a manager.
get a promotion.
make more money.
be in charge.
Certainly all great goals, but those aren't things you do. Those are things you get for doing what you do. As a result, none of them can be the answer.
The answer takes just two questions
The answer is what do you want to do – not what you want to be called for a certain number of hours each day. Likewise, the answer isn't a numerical value by which you want to be defined (or, in some cases, confined).
If you're not sure, ask yourself just two questions:
#1: What word would you use to describe your best skill or personal trait?
Are you helpful? Decisive? Patient? Analytical? Diligent?
#2: Now ask yourself what it is in this world that you like doing the most? Still not sure? Try these: 🙂
In your spare time – what do you like to do?
What are the things you enjoy doing – even if you don't get paid to do them?
Why are you motivated to do those things?
The answers to those two questions will bring into focus what it is that you really want to do. Consequently, they'll put you on a firm path to your own personal brand of success.
It's out there!
You'll make real progress toward it when you focus on what you want to do instead of what you're called while you're (probably not) doing it.
———————–
👋I'm Gretchen
👉I am a career and personal development strategist on a mission to teach you to find what you love without losing yourself in the process.
​
🎯I create sane strategies that produce serious results.
📰 If you thought this post was interesting, you definitely need to sign up for my newsletter – where I give my subscribers exclusive insights, actionable advice and tips to take advantage of select opportunities.
=======================
Here are the ways to work with me at Career Insights:
=======================
🔥Sign up for 1:1 Private Career Consulting (6 Week): careercompass.careerinsightsconsulting.com/sixweeks
🔥Check out my Signature IA Coaching Program (12 Week): https://buildthelifeyouwant.careerinsightsconsulting.com/IAP
🔥For Public Speaking, Group Coaching, Team Development and all other queries: https://go.oncehub.com/GretchenSkalka
=======================
Connect with me on Social Media:
=======================
LinkedIn: https://www.linkedin.com/in/gretchenskalka/
YouTube: https://www.youtube.com/channel/UCGqauUcZo_q0Pz9JbMDC4QQ
Facebook: https://www.facebook.com/careerinsights.careercoach
Pinterest: https://www.pinterest.com/skalka/