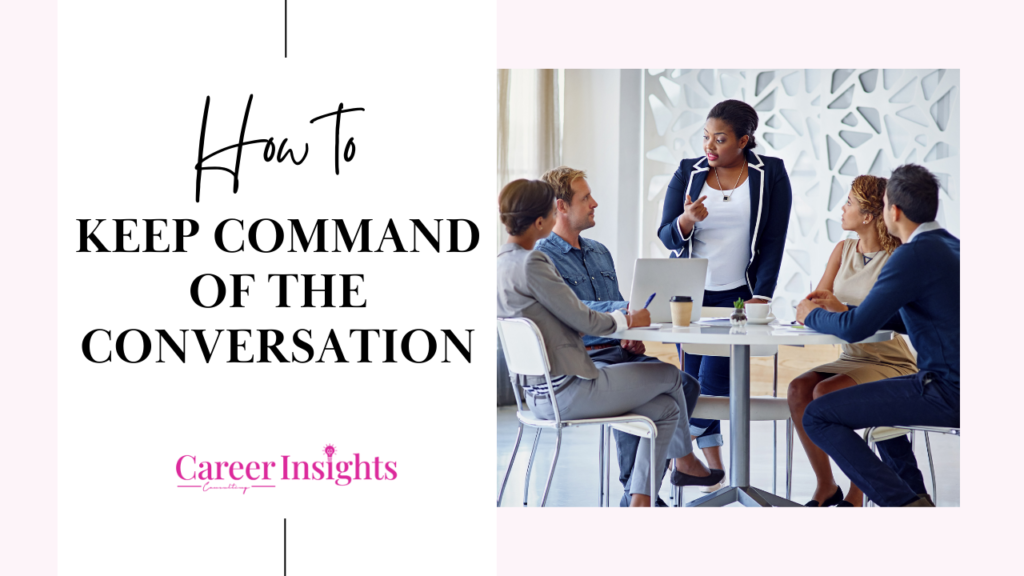 😖Hate being interrupted?
Who doesn't!
😀Try this strategy and watch those butt-ins go bye-bye!
How to stop people from interrupting you
'Extending the invitation' is my favorite strategy to stop repeat-offender interrupters because it gets the most surprised reactions at first, has THE BEST 'after the meeting' positive circle back effect is extending the invitation and is a TERRIFIC exercise to help you harness your power of self-command to master a moment that might otherwise get the better of you!
👇
▸Catalyst: You're interrupted – for whatever reason and in whatever way.
▸Reaction: You react ONLY positively with an acknowledgment response.
▸Response: (finger or hand up – whatever halts the other person's forward momentum in a non-confrontational way – and then statement) 'Oh, hang on there just a sec – I wasn't finished and I KNOW you're going to have some great thoughts on this".
🔑 and this part is key 👇
▸Invitation: (addressing the original interrupter specifically) 'Thanks for letting me keep the floor for that one [NAME] – I know we're all very interested to know your thoughts on that'.
Why this works:
If you match the interruption with negativity – you will never get the floor, the attention you need or the willingness (critical) of anyone in the room to hear you out.
If the objective is to be heard – focus on strategizing how to BE heard, not on how you feel about being interrupted.
What about you – what's your go-to strategy for getting heard?
———————–
I'm
Gretchen
I teach you to turn #adversity into #advantage.
Sane strategy. SERIOUS results.
Get insights, tips and learn new strategies to live and work happier –
Sign up for my monthly newsletter