You have goals.
You're taking steps; making strides.
But you're holding your personal applause until you get to the finish line.
Why?!
Celebrating the small steps is my surefire, ride-or-die, #1 way to make sure you GET to the finish line.
Most people (up to 92% – yikes!) give up on their goals because they don't think they'll reach them.; Which of course, is because they're so focused on that one big kahuna end goal and aren't celebrating the many micro-wins that pave the path to every big goal achievement.
Every goal reached is the results of a series of smaller goals reached.
What I'm celebrating
For example, right now I'm celebrating my YouTube channel getting accepted into the YouTube Partner Program.
WOOHOO!!!
But, honey – let me tell you that I've been celebrating it since the moment I created it 8 months ago – because it was THE last thing I ever thought I'd do.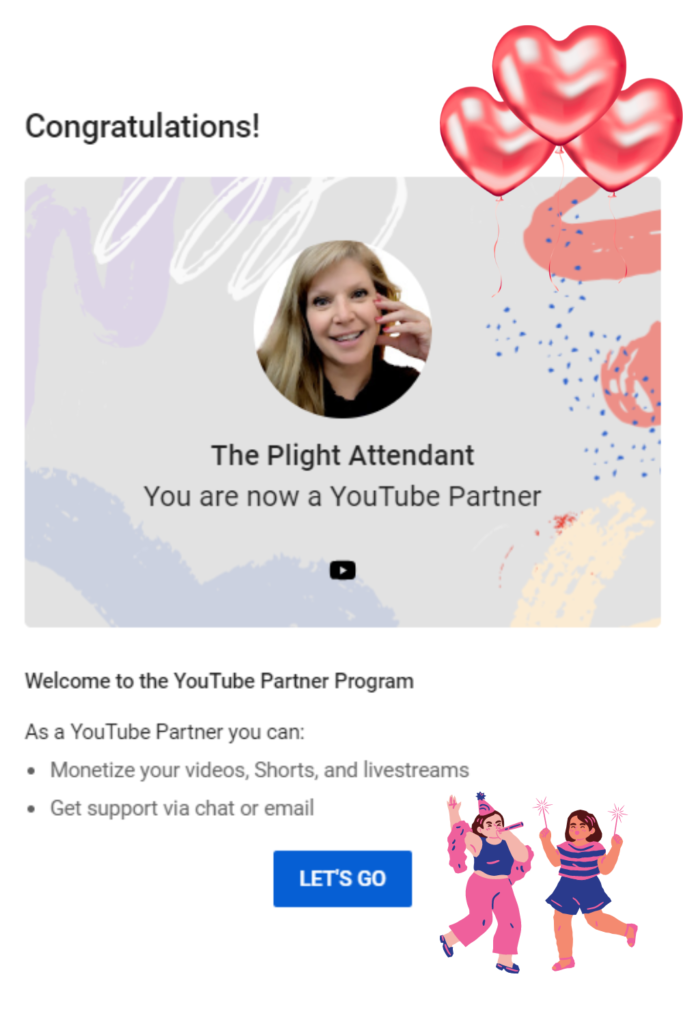 When I was diagnosed with Multiple Sclerosis in 2009, I forbade my family and friends from taking any pictures or videos that showed me in them. I was afraid my MS would be front and center – showing my physical decline over the years.
Gratefully, that hasn't happened, but what did happen was a huge gap in the visual history of my life with the people I love (including myself).
I regret that.
So I started making videos as a way to help myself work through that worry.
And I continue making them because they help other people get through theirs.
It has helped me create more success and opportunity than I ever imagined – but only because I didn't quit when it was hard, when no one watched or when I was embarrassed and scared to put myself out there.
Because I celebrated just doing it.
—
Don't save your celebration! You earn it with every step forward!
What are YOU celebrating?
What could you be celebrating??
———————–
I'm
Gretchen
I teach you to turn #adversity into #advantage.
Sane strategy. SERIOUS results.
Get insights, tips and learn new strategies to live and work happier –
Sign up for my monthly newsletter