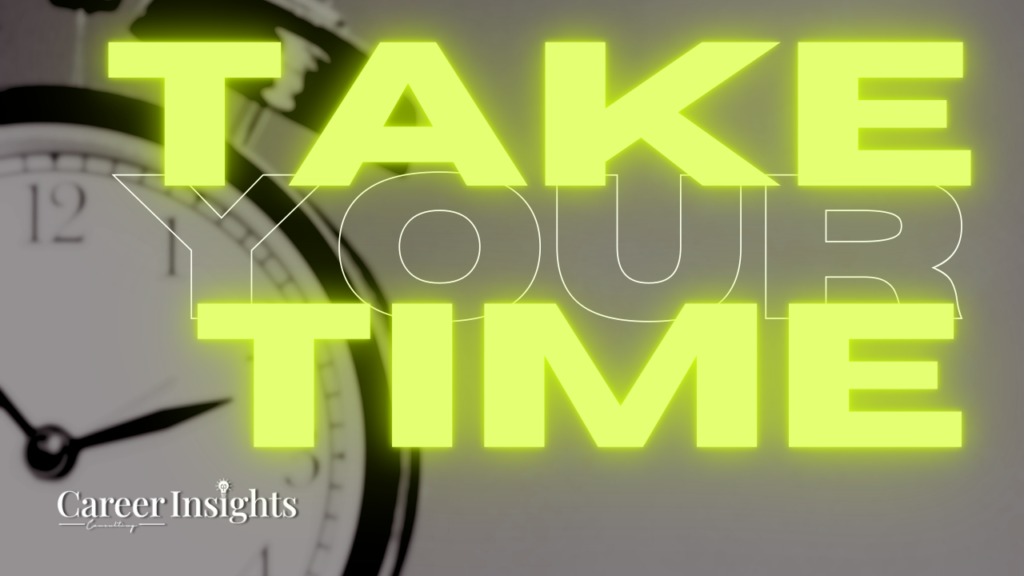 The first 36 hours after losing your job are NOT the time to work on your resume or apply for a job.
In fact, it can do real damage if you do.
Because you're not ready.
I mean, they got you, didn't they?
The folks who told you there was a place for you.
That you were family.
They pulled you in with talk of being part of something – a team!
And the holiday lunches, promises of a great career path, Town Hall swag bags, early-out Fridays and rah-rah 'culture' clubs made you FEEL like you were.
Then one day there's a meeting, a separation date, your access is terminated and your left asking 'why me?'
It's not you.
It's never you.
Layoffs and other forms of forced termination are a leadership failure.
And the way most are conducted are a colossal leadership failure in communication.
Knowing that might remove the sting just a bit but it doesn't help your immediate situation.
After losing your job, your head is spinning with 'what now' and 'what if' and you're scrambling to cobble together a resume and apply to as many jobs as you can right away.
That's also not going to help.
What to do in the first 36 hours after losing your job
The first 36 hours after job loss are NOT the time to work on your resume or apply for any job.
You're not ready.
Because you're running on fear.
That's ok.
Fear is a survival response.
We need it to live.
But we do NOT need to live there!
Right now, do just 3 things:
Get into a different headspace

You can do this immediately by setting some small, achievable goals.
Pick 1 thing you enjoy and 2 things you've been meaning to get done. Create a schedule where you dedicate a certain amount of time to them each day and reward yourself for working on them.

You Do YOU

Think about what you're good at, what you've succeeded at – and make a list. Doesn't have to be written all at once. Add to the list when things come to you.
It is much easier and much more accurate to put the list together this way than forcing your brain to explore foggy corners trying to rush out a resume before you're ready.

Go window shopping

Peruse some opportunities you see in areas that interest you. Make notes about why they interest you, why you would be successful in them, check out the company.
Window shop – don't buy yet. You're not ready.
You don't have to operate from the panic position.
You do have options right now.
You can take calm control.
———————–
👋I'm Gretchen, a career and personal development strategist.
👉I teach struggling professionals to be successful using NLP- and CBT-backed positive habit formation.
​
🎯Sane strategy. Serious results.