Support can be a game changer – a life saver.
"Your daddy's been hit by a train"
December 9, 2016.
I had just finished setting up the holiday lunch at work when my cellphone rang – showing DAD CELL on the screen.
It wasn't dad.
It was a man who identified himself as Martin Brasher of the Vandiver Fire Department on the other end.
"Your daddy's been hit by a train"
There are just some things that are timestamped on your brain – and your life.
This was one of them for me.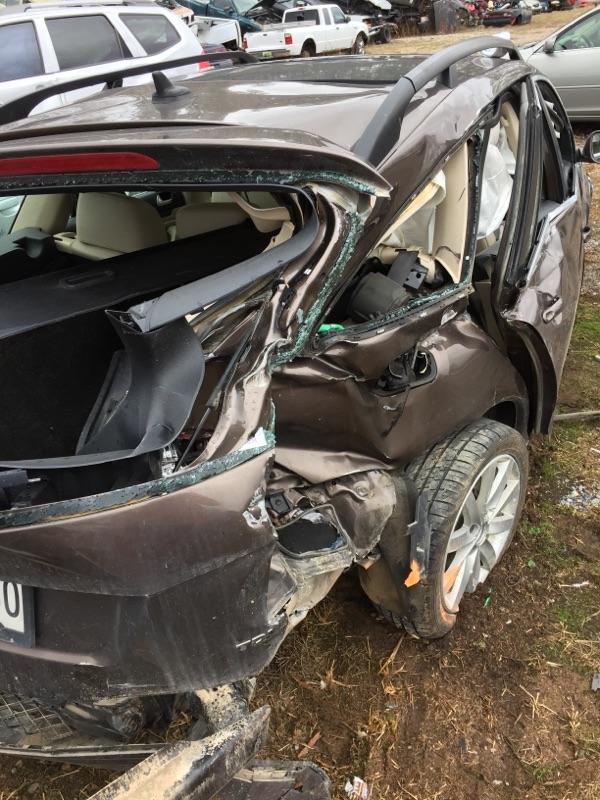 ⁜ But this post isn't about the train crash or really even about dad.
This post is about support.
Support from others can change your life
Something has happened to you.
Something that is timestamped for you.
Something that made you think about things differently.
I see you.
I know you.
I've been you.
::: many times :::
I hope you know there is someone – probably several someones – ready to support you.
🙏Please, let them.
Asking for help and allowing it to happen don't always go together.
But, support from others can change your life.
Maybe even save it.
My dad survived a 76 MPH direct hit from a Norfolk Southern freight train because he had a support system.
🧑Who's in your corner – just a text or phone call away – to help you through your struggle today?
Photo: A photo of a crushed brown Volkswagen station wagon sitting in a junk yard.
This was the car my dad was driving when he was hit by a Norfolk Southern train on December 9, 2016.
It was my mom's car, which he started driving after she died January 12 of the same year.