Thank you to the team at Forage for the opportunity to be a part of your most recent article about the job skills in hottest demand for 2023.
This article provides so much valuable information about: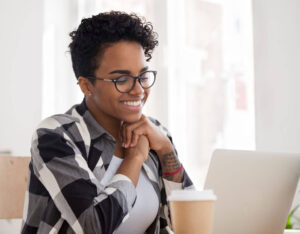 ● Skills employers want
● The right way to include skills in your application
● Job skill trends for 2023 – and more!
𝗝𝗼𝗯 𝗦𝗸𝗶𝗹𝗹𝘀 𝗧𝗿𝗲𝗻𝗱𝘀 𝗶𝗻 𝟮𝟬𝟮𝟯
"The pandemic put a spotlight on the need for communication and digital dexterity skills, and it's only intensified across the post-pandemic remote and hybrid business landscape," says Gretchen Skalka, leadership and career development coach. 
Read the full article to get detailed, actionable advice from more experts, including Daniela (Dani) Herrera, buck martinez, Jennifer Lennox, CHRE, Matt Warzel, CPRW, CIR!!
———————–
👋I'm Gretchen
👉I am a career and personal development strategist on a mission to teach you to find what you love without losing yourself in the process.
​
🎯I create sane strategies that produce serious results.
📰 If you thought this post was interesting, you definitely need to sign up for my newsletter – where I give my subscribers exclusive insights, actionable advice and tips to take advantage of select opportunities.
=======================
Here are the ways to work with me at Career Insights:
=======================
🔥Sign up for 1:1 Private Career Consulting (6 Week): careercompass.careerinsightsconsulting.com/sixweeks
🔥Check out my Signature IA Coaching Program (12 Week): https://buildthelifeyouwant.careerinsightsconsulting.com/IAP
🔥For Public Speaking, Group Coaching, Team Development and all other queries: https://go.oncehub.com/GretchenSkalka
=======================
Connect with me on Social Media:
=======================
LinkedIn: https://www.linkedin.com/in/gretchenskalka/
YouTube: https://www.youtube.com/channel/UCGqauUcZo_q0Pz9JbMDC4QQ
Facebook: https://www.facebook.com/careerinsights.careercoach
Pinterest: https://www.pinterest.com/skalka/