👻 Ghosting doesn't JUST happen on Halloween.

AND, it doesn't JUST happen before you GET the job.

Ghosting happens ON the job, too.

All.
The.
Time.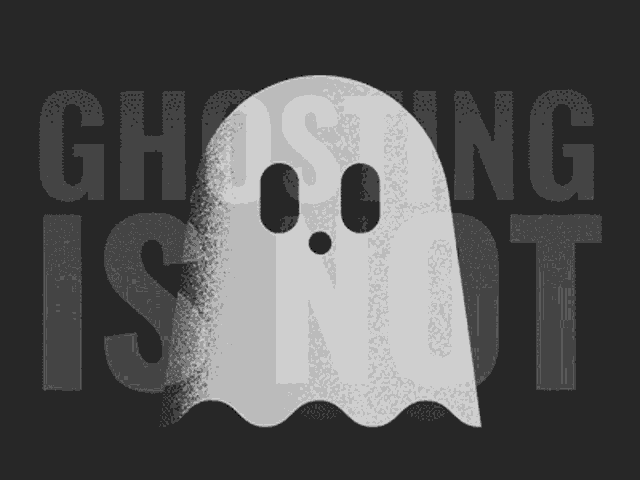 How does Ghosting happen on the job?
😖👻Being taken through the annual review process only to find yourself left out of recognition, promotion, merit and even COLA consideration is a form of ghosting your employees.
😖👻Being told you can 'throw your hat in the ring' for advancement and not being afforded the opportunity to do so is a form of ghosting your employees.
😖👻Even being taken OFF a project without discussion is a form of ghosting your employees.
It needs to stop.
🤨 Employers – knock it off – it's unprofessional, bush league and it's costing you money. 🤦‍♀️
🤗 Employees – hang in there – there's support for you.
𝗛𝗮𝘃𝗲 𝘆𝗼𝘂 𝗯𝗲𝗲𝗻 𝗴𝗵𝗼𝘀𝘁𝗲𝗱 𝗯𝘆 𝗮 𝗯𝗼𝘀𝘀 𝗼𝗿 𝗲𝗺𝗽𝗹𝗼𝘆𝗲𝗿?
P.S.
😀 #Ghosts are cool.
😠 #Ghosting is not.
🎃 Happy (almost) #Halloween
———————–
👋I'm Gretchen
👉I am a career and personal development strategist on a mission to teach you to find what you love without losing yourself in the process.
​
🎯I create sane strategies that produce serious results.
📰 If you thought this post was interesting, you definitely need to sign up for my newsletter – where I give my subscribers exclusive insights, actionable advice and tips to take advantage of select opportunities.
=======================
Here are the ways to work with me at Career Insights:
=======================
🔥Sign up for 1:1 Private Career Consulting (6 Week): careercompass.careerinsightsconsulting.com/sixweeks
🔥Check out my Signature IA Coaching Program (12 Week): https://buildthelifeyouwant.careerinsightsconsulting.com/IAP
🔥For Public Speaking, Group Coaching, Team Development and all other queries: https://go.oncehub.com/GretchenSkalka
=======================
Connect with me on Social Media:
=======================
LinkedIn: https://www.linkedin.com/in/gretchenskalka/
YouTube: https://www.youtube.com/channel/UCGqauUcZo_q0Pz9JbMDC4QQ
Facebook: https://www.facebook.com/careerinsights.careercoach
Pinterest: https://www.pinterest.com/skalka/