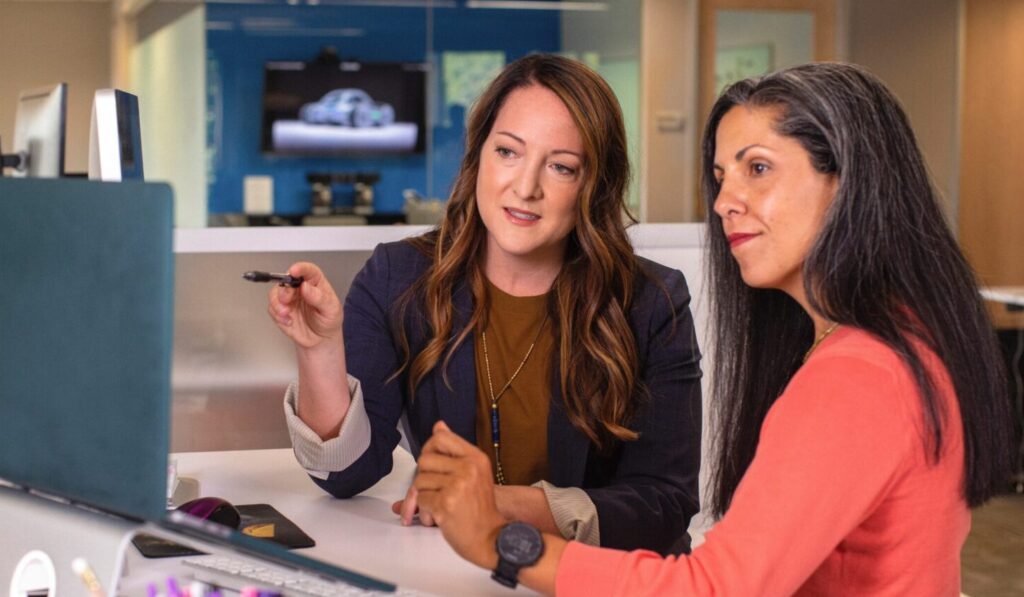 Recruiters are a lot like Elon Musk, politics or sushi – no middle ground. People either love 'em or hate 'em.
Hopefully, we can all agree that they can be an enormous help to businesses and job seekers alike – provided you hire the right one.
But how do you know if you've got a good recruiter?
Interview your recruiter!
Recruiting isn't a one-size-fits-all job
A recruiter's role is largely dependent on their ability to evaluate candidates for each opportunity.
And that's great – but it doesn't cover everything.
Because while recruiters make up the front-line of the interview process, they're not always given a larger role in the overall hiring process.
A recruiter with a more limited role will have an equally limited understanding of the finer points that we all know can be make-or-break for companies and candidates.
Interview your recruiter
The answers to the following questions will help you understand the role your recruiter can play for you.
How do you develop yourself to stay a step ahead in the recruiting industry?
Not unlike many fields – the recruiting industry changes constantly. Often, rapidly.
What you want to know from this question is the effort they're putting into staying on top of trends, technologies, changes inside the industry and more. This will tell you a lot about how tapped in they are, how motivated they are and how successful they could be for you.
How do you measure the quality of a hire or potential hire?
This is something of a trick question because there simply is not one, right-or-wrong answer.
But a solid recruiter should have a perspective on this. A personal take on the question informed by years of knowledge, experience and successful placements.
That's what you want to hear in response to that question.
What role does data play in your strategy?
Information is essential. Period. Right?
That can be said of anything and everything – and it would all be true. Recruiting is no different.
When you interview your recruiter, you can determine if they are actively engaged with researching, gathering, digesting and analyzing employment-related data.
Talent recruiting insights and reports, ATS updates (and, of course, experience), what CRM tools they use, how and why.
There are many sources and data points along the path to hire, and successful recruiters know how and why to use them.
What is your process for working with hiring managers?
You do NOT want to hear that it's a process.
You DO want to hear them talk about building and nurturing their relationships with hiring managers.
How well did they work together? Have there been successful placements before? How do they follow-through or work when there's no open req(uisition)?
The recruiter is often the first point of contact for a candidate to a company (or company to candidate). That's an important responsibility.
You want to work with a recruiter who understands the human element at the foundation of all employment needs and decisions – and is invested in both immediate and ongoing outcomes.
How do you handle declines?
There is a lot (like a LOT lot) of discussion about recruiter ghosting.
It happens. It shouldn't. It sucks.
But when you take the time to interview your recruiter you can see how they answer this question and that could prevent that YOU from being ghosted.
Recruiter quotas are a real thing. Some are given incentives for filling as many open reqs as possible – and some additionally for doing it quickly.
If your opening is more challenging (as a business) or your candidacy needs more support – a 'sign and sprint' recruiter may go silent on you in favor of moving on slots ripe for a quick close.
You want to hear about how they stay in touch, follow-up and follow-through, keep information flowing (both by providing it and asking for it) so that the relationships aren't left to go cold.
**
At the end of the day, it's a new hire for your company or you ARE the new hire. In both cases, you'll be spending a lot of time together – so interviewing your recruiter is one of the wisest investments you can make with your time.
———————–
👋I'm Gretchen
👉I am a career and personal development strategist on a mission to teach you to find what you love without losing yourself in the process.
​
🎯I create sane strategies that produce serious results.
📰 If you thought this post was interesting, you definitely need to sign up for my newsletter – where I give my subscribers exclusive insights, actionable advice and tips to take advantage of select opportunities.
=======================
Here are the ways to work with me at Career Insights:
=======================
🔥Sign up for 1:1 Private Career Consulting (6 Week): careercompass.careerinsightsconsulting.com/sixweeks
🔥Check out my Signature IA Coaching Program (12 Week): https://buildthelifeyouwant.careerinsightsconsulting.com/IAP
🔥For Public Speaking, Group Coaching, Team Development and all other queries: https://go.oncehub.com/GretchenSkalka
=======================
Connect with me on Social Media:
=======================
LinkedIn: https://www.linkedin.com/in/gretchenskalka/
YouTube: https://www.youtube.com/channel/UCGqauUcZo_q0Pz9JbMDC4QQ
Facebook: https://www.facebook.com/careerinsights.careercoach
Pinterest: https://www.pinterest.com/skalka/