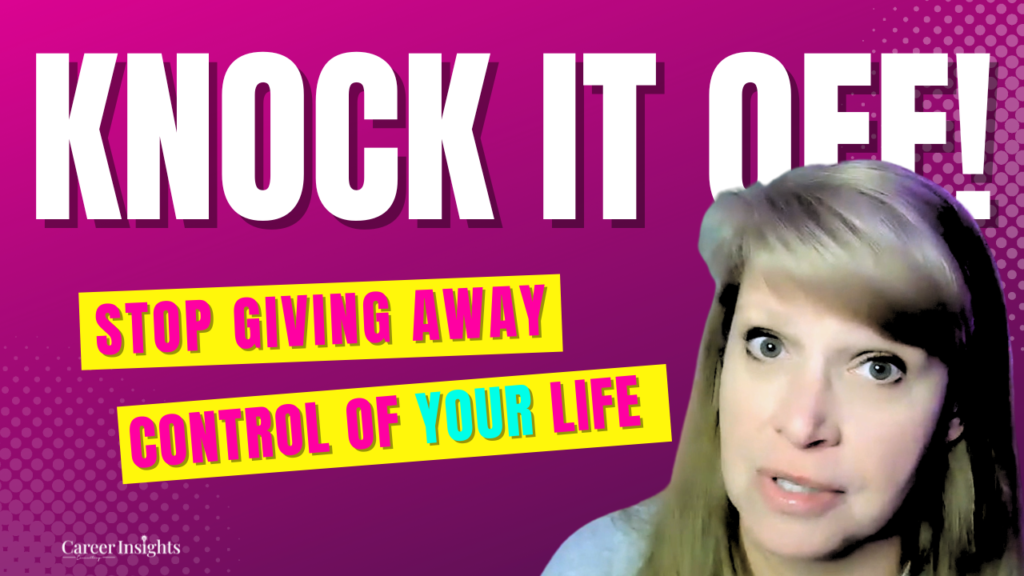 You're not where you want to be.
You're not where you thought you'd be by now.
You're not where you think people expect you to be.
None of that actually matters.
What matters is your vision for your life and what you're doing to create it for yourself.
YOU own your life
Let your life happen!
Let it happen the way YOU have envisioned it for yourself.
It's great to have mentors and allies and friends and family and all of the other people that make up a strong support network. We ALL need that.
Where it gets tricky is when we give up ownership of our dreams in favor or pleasing those who influence us or worse – out of fear that our vision somehow doesn't stack up.
GARBAGE!
That is mental garbage. Throw it out.
Your life has always been yours. From your very first breath. YOU took it, you own it. You have since Day 1.
Today is no different.
YOU own your journey
No matter what anyone tries to tell you or how well crafted their argument to convince you otherwise – YOU are in the driver's seat here.
You own the keys – you get to decide. And you get to do it on YOUR schedule.
Because the quickest, surest way to waste another moment of your life is to give someone else the power to control yours.
Input, advice, guidance – again, all good and lovely. That strong support network – if it IS strong – is full of input, advice and guidance for you from well-chosen people who have your best interests at heart.
And, if you're not sure they do – here is a foolproof way to tell:
They get upset, annoyed or become distant when you think, say or do something contrary to their input, advice or guidance.
If there's no conversation, no discussion about you in there, then it's not input, advice or guidance. It's a directive or set of instructions that you're expected to follow in lieu of your own instincts of what is good, right and true for you.
YOU own your outcome
Life does this super-cool thing – ever notice?
Life will resolve itself in the process of life itself.
Without fail. 100% of the time. Every time.
Let the moment play itself out. Let your decisions take root. See what grows from them. Don't second-guess yourself into unhappiness. Don't give someone else the keys to your life.
You've heard the term 'life force' – this can ONLY come FROM you.
Yes, it can be influenced by many things, but ultimately only YOU can summon, strengthen and sustain your own life force.
Because that force is you. And that makes you an incredibly powerful thing!
Don't ever forget that!
Life is on your side – because it is yours and no one can ever want more for you or treat you better than you do for yourself. Right now. Today. Tomorrow. Always.
———————–
👋I'm Gretchen 😎
👉I teach you to turn your adversity into your biggest advantage.
📰 Get insights, tips and learn new strategies to live and work happier – Sign up for my monthly newsletter.