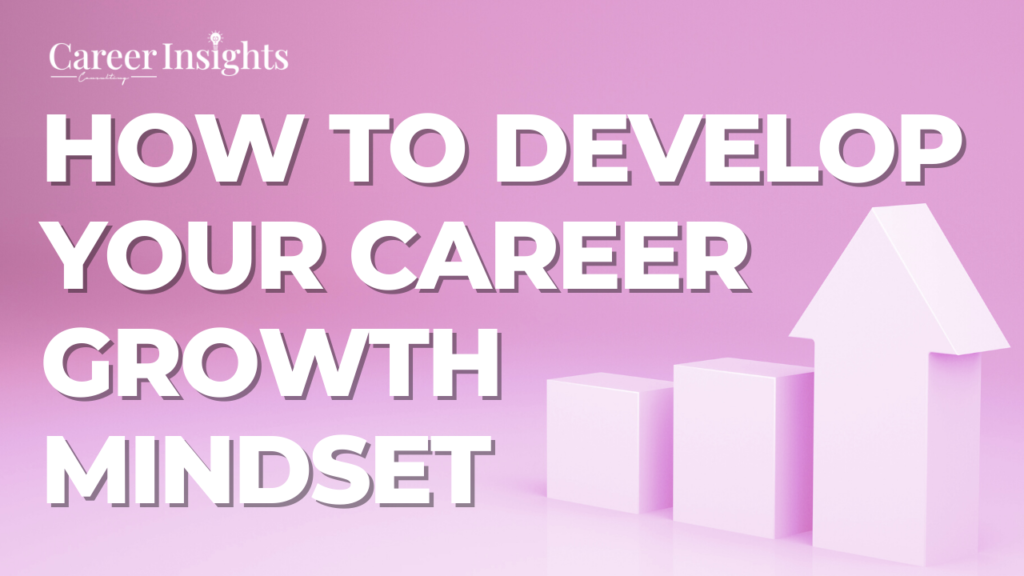 It seems like THE no brainiest no brainer of all the brains ever to receive a no.
Developing a career growth mindset starts with your mindset.
Total no-duh statement, right?
Well yeah, until you realize how many people give scant consideration to nurturing their mindset throughout their lives.
And that's being generous.
Foundations of a career growth mindset
There are 4 foundational actions necessary to develop a true career growth mindset:
1️⃣ Being able to embrace failure as the learning opportunity it is. This will also help you become more comfortable with taking responsible risks and accepting unexpected changes.
2️⃣ Becoming a lifelong learner who is curious, open to acquiring new skills and seeks new opportunities. Invest in yourself by taking time to explore your interests, consider how they can positively impact your work and identify the resources that can help you develop and implement them.
🎯Pro tip – don't forget that YOU can also be a resource when it comes to teaching and facilitating personal development in yourself and others.
3️⃣ Asking for input from others to help clarify your perspective and awareness while increasing your ability to handle criticism, manage judgment and communicate effectively.
4️⃣ Getting out of your comfort zone and looking for challenges that will provide problem-solving, skill acquisition opportunities, networking, team building and other opportunities.
And the best part is that when you make these a part of your routine, it doesn't take long for them to become second-nature to you.
🔥🤔🔥🤔🔥🤔🔥🤔
The easiest way to tell if someone has NOT developed a career growth mindset is their unhappiness with their career.
It's also likely the same people are unhappy in their lives.
RAM Thinking and a career growth mindset
It's the sum total of an equation I call RAM Thinking:
Results/Reality = Action + Mindset
Everything in your current experience at work and beyond is the product of your mindset – what you believe is possible for you.
Those beliefs are what produce the actions we take that lead to the results we get.
💥Don't like the results? Take different action.
💥If that's a challenge for you – check your mindset.
🙋‍♀️If THAT'S a challenge for you – I am always here to help.
😀😁😎 What did I miss? What would you add to the list of career growth mindset 'must haves'?
Check out these 6 things to improve mindset for yourself right now!
Photo: A set of rising white arrows against a pink background, next to the words How To Develop Your Career Growth Mindset in white text under the Career Insights Consulting logo
———————–
👋I'm Gretchen
👉I am a career and personal development strategist on a mission to teach you to find what you love without losing yourself in the process.
​
🎯I create sane strategies that produce serious results.
📰 If you thought this post was interesting, you definitely need to sign up for my newsletter – where I give my subscribers exclusive insights, actionable advice and tips to take advantage of select opportunities.
=======================
Here are the ways to work with me
=======================
🔥Get my FREE LinkedIn Optimization Guide
🔥Download my FREE Interview Prep Guide
🔥Sign up for 1:1 Private Career Consulting (6 Week)
🔥Check out my Signature IA Coaching Program (12 Week)
🔥For Public Speaking, Group Coaching, Team Development and all other queries: https://go.oncehub.com/GretchenSkalka
=======================
Connect with me
=======================
📧 If none of that is right for you now, sign up for my newsletter to get actionable tips, practical advice and insider insight delivered to you each month.