Nothing here is new.

In fact, 👇this was the first article I ever published on LinkedIn – January 2017.
https://lnkd.in/eESpKXet

Nearly 6 years later, it remains one of the most salient pieces of advice I can provide.

Thought I'd share …


_____________________________

The world of work is very small.
This is important.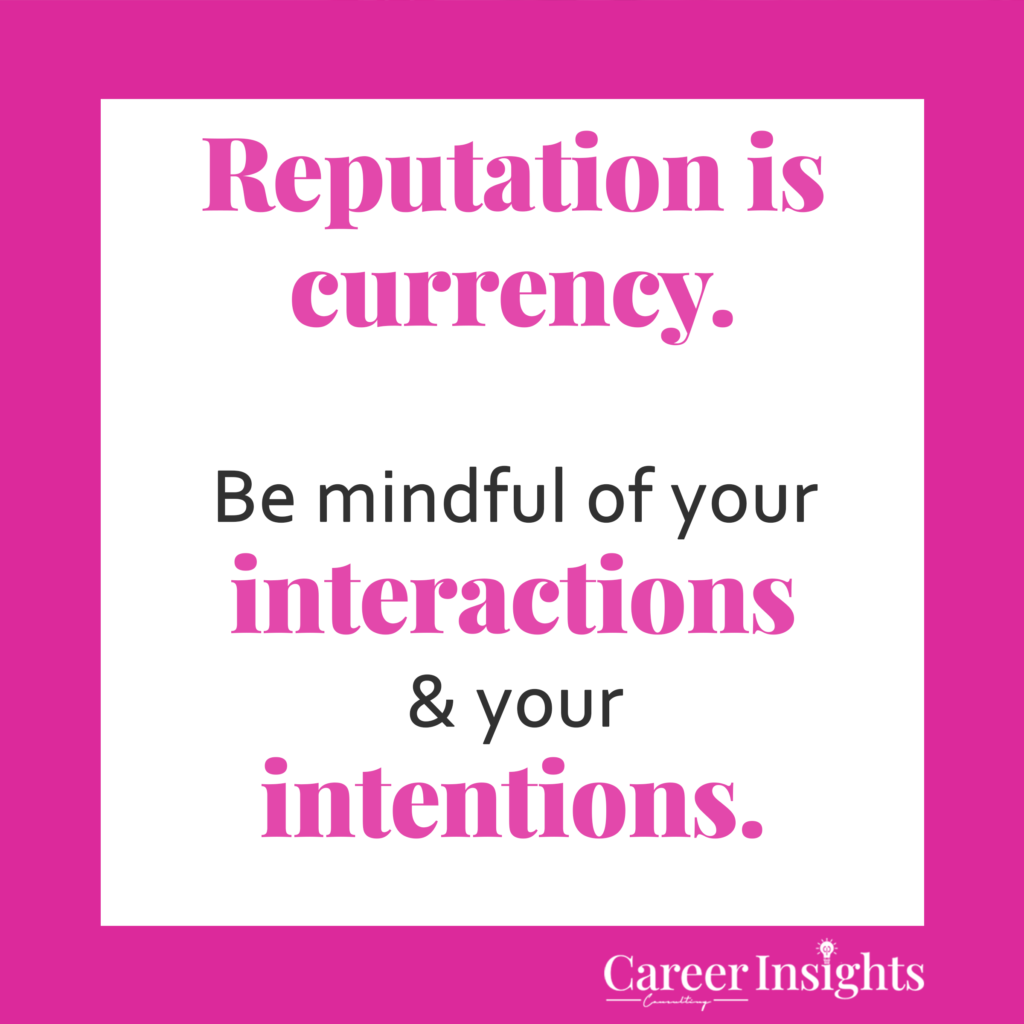 Over the course of your career, you will run into people who have either worked directly with you, with someone else who has worked with you or with someone who knows you through an acquaintance or current/former colleague, etc.
Kind of a six-degrees of separation for the world of work.
But it may be even smaller than that!
As Daniel Burrus pointed out in a great article on his site this May,
"Now that the majority of us are connected on one or more social sites such as Facebook, Twitter, LinkedIn and Instagram, it is believed that our degree of separation has dropped dramatically to only three and a half other people."
So, the quality of your output and the quality of your character are equally important.
Reputation is professional currency. Plain and simple.
Think of it as your personal user rating.
From Amazon to Angie's List, Google Places to Glassdoor and everything in between – reviews play one of the most influential roles in the transactional lifecycle.
That transaction can be a product you want to buy, a company you want to hire or work for or a vacation destination you are considering. The experience of others with whatever it is you're looking for matters.
The same is true of each one of us. Every day.
We are a commodity insofar as we are a valuable product in the workplace and person in the world.
And, just like product and service reviews, our reputation currencies express the degree of satisfaction any person (user) has experienced in dealing with any other person (user). And these are the user ratings you want to pay the closest attention to.
Do you know your 'average user rating'?
Are you satisfied with it, or is there an opportunity for improvement?
We're human beings interacting with other human beings. That's not just basic business, it's life.
So be mindful of your interactions and your intentions.
Because the world of work is very small.
*Dan Burrus' original article mentioned above: https://lnkd.in/eyGEAH_7
———————–
👋I'm Gretchen
👉I am a career and personal development strategist on a mission to teach you to find what you love without losing yourself in the process.
​
🎯I create sane strategies that produce serious results.
📰 If you thought this post was interesting, you definitely need to sign up for my newsletter – where I give my subscribers exclusive insights, actionable advice and tips to take advantage of select opportunities.
=======================
Here are the ways to work with me at Career Insights:
=======================
🔥Sign up for 1:1 Private Career Consulting (6 Week): careercompass.careerinsightsconsulting.com/sixweeks
🔥Check out my Signature IA Coaching Program (12 Week): https://buildthelifeyouwant.careerinsightsconsulting.com/IAP
🔥For Public Speaking, Group Coaching, Team Development and all other queries: https://go.oncehub.com/GretchenSkalka
=======================
Connect with me on Social Media:
=======================
LinkedIn: https://www.linkedin.com/in/gretchenskalka/
YouTube: https://www.youtube.com/channel/UCGqauUcZo_q0Pz9JbMDC4QQ
Facebook: https://www.facebook.com/careerinsights.careercoach
Pinterest: https://www.pinterest.com/skalka/